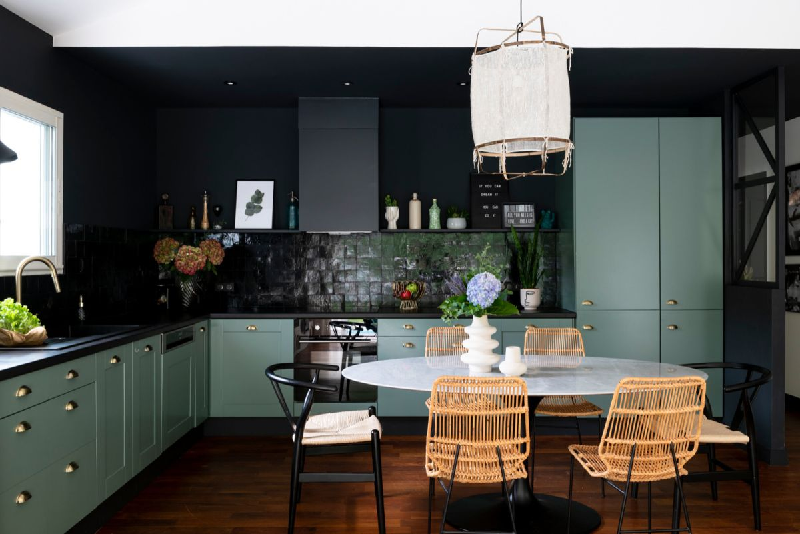 Technology and design advancements are forever changing how we shape our living spaces. For many years, luxury has been seen as somewhat distinct from practicality and many decadent purchases serve as little more than an aesthetic addition to the home. However, especially in the wake of technological leaps and smart home developments, the line between luxury and practicality is becoming further blurred.
We're sharing eight of the best modern home luxuries that will make your life easier, each of which is likely to not only be suitable for your home but one that you will soon not want to be without!
Hot Water Tap
Waiting for a kettle to boil is not always convenient. Additionally, kettles require counter space and aren't always the most discreet or aesthetically pleasing items in our homes. This is why an elegant hot water tap, one that produces an instant stream of boiling water, is a wonderful addition to the kitchen.
Underfloor Wine Storage
Having a wine cellar has always been a sign of taste and wealth. While many properties have been previously limited by their foundations, many, if not most, are easily able to dedicate a space to a compact but spacious underfloor wine fridge.
Log Cabins
Those with gardens are now able to bring utility and elegance to their outdoor spaces and do so when they buy log cabins. These outbuildings are easy to install and design, with many building private bars, office spaces, reading nooks, and guest houses, to name only a few potential design ideas!
Robot Vacuum
Alleviating one's routine of vacuuming is a relief, which is why many are handing over their cleaning responsibilities to discreet and efficient robot vacuum cleaners. These small devices can be programmed and customised, meaning you might even rarely see them at work too.
Warming Drawer
Whether you're baking bread or heating plates, adding a warm drawer to your kitchen space is a simple but decadent asset, one that will make your culinary projects all the more rewarding, making your oven even more versatile.
Smart Bulbs
Lights that can be controlled from your phone and those that turn off when you leave. Smart bulbs open a number of doors for residents that are not only luxurious but also energy efficient and money-saving too. Some can even be voice-activated and set to automatically dim at certain times of the day.
Freestanding Pantry
Having a kitchen pantry has always been something of a luxury but now they are even more accessible and aesthetically pleasing, as they become available in freestanding designs. These larders can be designed to fit into many kitchens and suit various interior designs, being ready to fill with various ingredients and foodie projects.
Bidet
Bidets are seeing something of a revival these days and their luxury is returning to the bathroom. In addition to being much more cleanly than alternatives, they are also eco-friendly, making them an environmental statement as well as a decadent one.
About Author