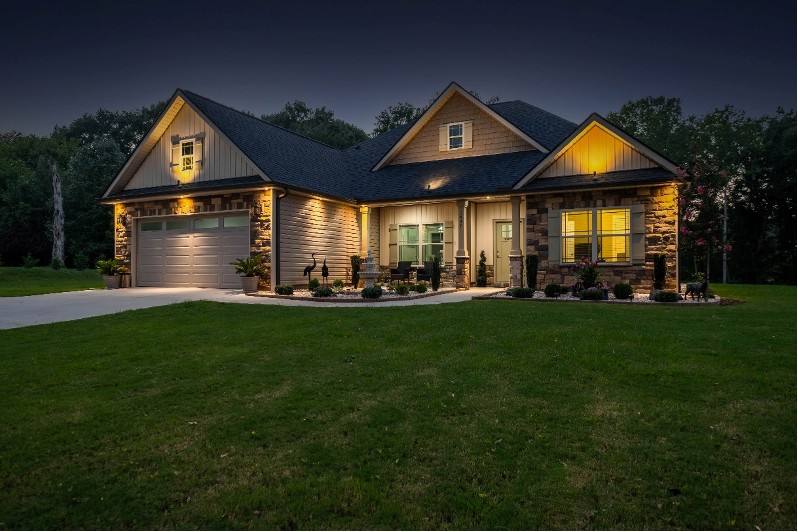 Smart property owners know the importance of upgrades and renovations. Every small improvement counts because it adds to the curb appeal. Whether you're a homeowner planning to sell your property in the future or a real estate agent looking for profitable opportunities, you need to make informed and smart decisions.
If you want to create a wow effect in the minds of potential buyers, neighbors and onlookers, include glass in your home renovation projects. Let's see what curb appeal is and how you can improve it with glass.
Curb Appeal Is All The Rage!
Property owners and real estate agents widely use curb appeal to describe a property's appearance. People do judge your home as the first impression is the last in the real estate market.
So what are the factors that contribute to a property's first impression?
Things like flower beds, exterior finish, and landscaping are some of the factors that can make or break your curb appeal. The tiniest of details can make a difference, including your entryway, exterior windows, porch, stairs, and home's cosmetic appeal.
Put yourself in a buyer's shoes and imagine standing outside a home. Would you like to take a tour or skip it because the entrance isn't appealing? Home buyers imagine living in a home before they purchase. So it would help if you made all the right improvements to your house to enhance its appeal.
Aesthetic appeal isn't the only thing that makes curb appeal important. At the end of the day, it all comes down to money. You want to sell your property for profit, but you shouldn't expect more return if you don't work on its curb appeal. According to one estimate, curb appeal can help sell a property faster and by 5% to 11% value.
But where does glass fit in all this? Let's explore!
The Role of Glass in Improving Curb Appeal
Exterior and interior glass solutions can quickly improve your property's value. Below are some of the reasons you should incorporate glass to increase curb appeal:
Cost-Effective
Glass is singularly the smartest addition to any property. It improves ventilation and reduces the need for air conditioning and heating. It prevents any property from overheating and saves on your utility bills. For instance, glass windows and front doors invite natural light inside your home to lighten the interior. Ultimately, you don't feel the need to turn on artificial lighting for most of the day.
With smart glass renovation, you also make sustainable improvements to curb appeal. Glass is energy efficient and more economical because it brightens up your space and helps create an eco-friendly space.
Check out interior glass solutions by Shower Doors of Austin.
Functional & Efficient
Glass sets the property apart in the neighborhood. One of the unique characteristics of glass is that it offers an on-demand privacy feature. You can get different grades depending on the level of privacy you want.
It blurs the line between indoors and outdoors without causing a disturbance. For instance, front glass doors and windows can block outside noise but invite more light in. it's one of the features that can drive more buyers to your property. You can also go for tinted and stained glass because they add more privacy without compromising on natural light.
Stylistic Diversity
There are several types of glass, including tinted, frosted, rain-like, stained, opaque, and more. You can combine them with a metal frame or wood for aesthetic purposes. Alternatively, you can go for black tinted glass windows and doors with matching hardware to create an ultramodern look for your property.
You can be as creative as you want with a glass. For instance, check out this glass frame around the fire pit. The clear glass panes add a contemporary look to the fire pit.
Space-Savvy
The more there's the flow of natural light, the more spacious a home looks. Larger windows, glass panels, skylights, or glass doors increase the flow of natural light to create the illusion of a larger space. Even if space issues constrain you in your house, you can make your home appear bigger with glass.
Maximize your home space with glass or use a glass divider to separate your large living room into two separate rooms. Turn one room for formal gatherings and the other to spend time with the family. This small glass renovation will give your money's worth.
Aesthetic Appeal
Finally, the bottom line of it all is the aesthetic appeal. You're making all these improvements to make your home stand out. Glass can instantly spruce up your home's aesthetic appeal because of its sleek and seamless design. The greater the aesthetic appeal, the more buyers will be willing to pay for the property.
Quick Tips on Curb Appeal Improvement
You can also improve your curb appeal with the following tips:
Use Plants: if you want to create a soothing and inviting aura around your house, add planters. A well-manicured and well-taken care of plant also complements the glass door.
Window cleaning: By regularly cleaning your windows your property will look a lot cleaner and well-maintained. If you don't have the time to do it yourself, you should invest in a

window cleaning Sydney company

.

Maintain Garden: don't let the shrubs and bushes grow haphazardly. Maintain and clean the bushes and trees to improve curb appeal.
Repaint: a new coat of wall paint will improve the cosmetic appeal of your home and contribute to overall curb appeal.
Revitalize Walkway: rundown or dull walkways are curb appeal killers. Redo the walkway with mortared stone or flagstone for a quick fix.
Pressure-wash: keep your entryway clean by removing dirt. Pressure-washing is an easy way to do that. You can make your walkway, deck, patio, and driveway look as good as new!
Hire Shower Doors of Austin For Custom Glass Solutions
Shower Doors of Austin is a glass expert company that specializes in frameless shower doors. However, they also offer complete custom glass solutions, including interior glass solutions in Austin. Their services include the installation of stair rail glass, custom shower doors, mirrors, sliding shower doors, glass tabletops, and much more.
Request a free consultation today!
About Author