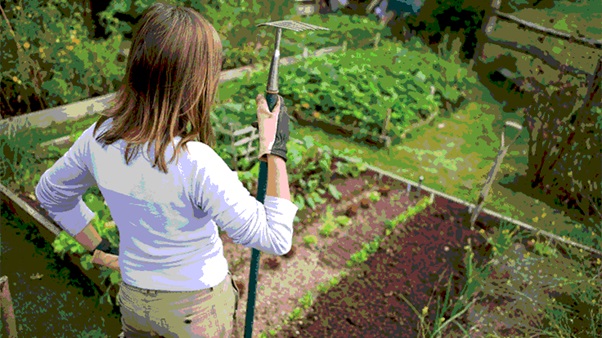 Gardening is one of the most enjoyable hobbies. Not only do you get to enjoy the beauty of your efforts, but it's also one of the best ways to get out and about in the sun. But gardening can be notoriously difficult for beginners, and so we've compiled these 10 important tips for getting started on your wonderful journey in the garden:
When choosing your location for gardening, you should ideally choose a bright, sunny spot. Most plants and vegetables love a bit of sunlight, so place your top quality plant pots in a spot where they can bask in all that sunny glory!
But keep it near the home
Choosing a spot that is near your front/back door is a great idea because it makes it easier to tend to the garden whilst encouraging you to get into it more.
Carefully consider what you grow
Consider your reasons for undertaking gardening. Do you want to grow something that is aesthetically gorgeous and full of vibrant flowers? Or, are you looking to grow delicious fruits and veggies? Don't grow anything you don't think you'll enjoy having around later – this is just a waste of good garden time!
Have a ready water source
You should always have water at the ready. Along with the sun, plants love water, so you should have a quality hose at the ready and even a drip irrigation system if you're looking to make a really serious garden.
You need quality soil as the foundation of your gorgeous creation. Plants need quality soil for drainage and nutrients, so be sure to start with a well-drained, sandy spot and add plenty of organic materials to ensure it can grow with ease.
Through adding compost, leaf mould and materials like manure your soil will be able to hold moisture whilst simultaneously draining well. But steer clear of fresh manure, as it can contain pathogens that harm plant roots.
Should you go with plants or seeds?
Typical garden vegetables can be seeded exactly where they are going to grow. Veggies like beets, carrots, chard, beans, lettuce and more are ideal for this form of growth. You might like to give the more difficult plants a chance to grow that little bit easier. For this, you should pick up transplants for eggplants, peppers, tomatoes and more.
Pick the varieties that mature in growing season
You will have to do a little research to find out which plants will mature in your particular growing season. This just requires a quick Google search, and will help you understand which plants are ideal to plant at the different times of the year!
By growing a range of fast-maturing vegetables like lettuce and beans, you will keep your garden productive and help its growth. Also, try replanting other spots in your site once they have been harvested as this will keep things moving at a rolling rate!
Go with containers or raised beds
If you have issues with space. These will help you maximise the space in your garden whilst allowing you to plant other goodies around the raised containers or beds.
These are some of the most important tips for starting your dream hobby of gardening. Naturally, gardening is a wonderful skill, but one that also takes time to master, and so you should continue to work and develop your craft and before you know it you will start to see the wondrous fruits of your labour!
About Author