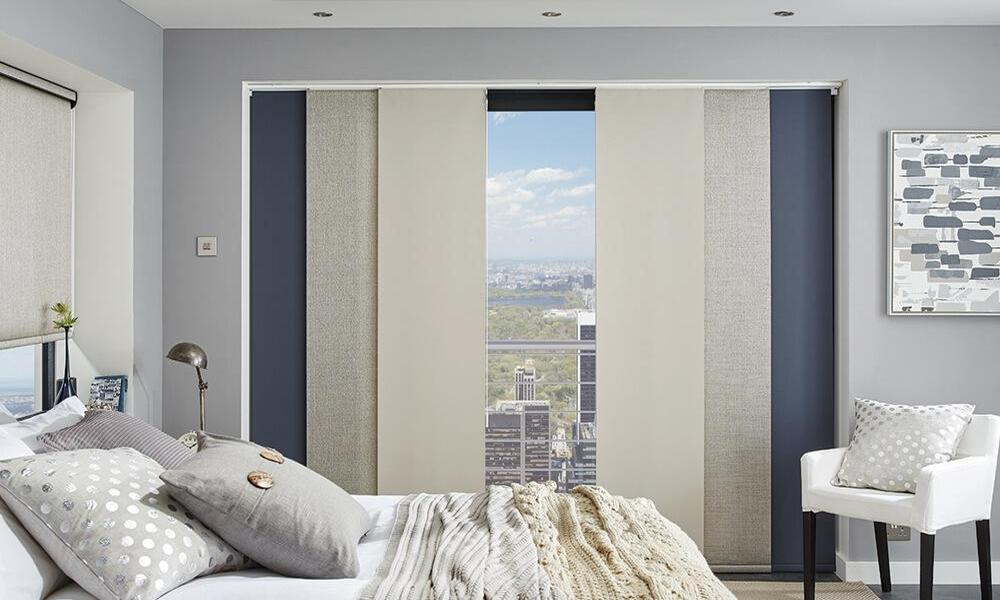 Panel blinds have come a long way since they first hit the market. With the latest technological advancements, they have become more versatile, functional, and aesthetically appealing. If you're considering updating your window treatments, here are some of the latest modern innovations in panel blinds.
Motorization
Motorized panel blinds have been around for a while, but they've recently become more accessible and affordable. With motorization, you can control your blinds with a remote, smartphone app, or voice commands. This feature is particularly useful for hard-to-reach windows, large windows, or high ceilings. Plus, it adds an element of convenience and sophistication to your home.
Solar-Powered Blinds
Solar-powered panel blinds are an eco-friendly option that can help you save on energy bills. They use solar panels to recharge their batteries, eliminating the need for an electrical outlet or a hardwired installation. Solar-powered panel blinds can be controlled with a remote, app, or voice commands, just like motorized ones. They're also ideal for homes in areas with frequent power outages.
Cordless Design
Cordless panel blinds are a safer alternative to traditional blinds with cords. They eliminate the risk of entanglement or strangulation for children or pets. Instead of cords, they use a simple mechanism to adjust the panels, such as a wand or a push-button. Cordless panel blinds are available in a variety of styles, colors, and materials, making them suitable for any room in your home.
Smart Home Integration
Smart home integration is a growing trend in home automation, and panel blinds are no exception. Many manufacturers offer panel blinds that are compatible with popular smart home platforms, such as Amazon Alexa, Google Home, or Apple HomeKit. With smart home integration, you can control your blinds with your voice, smartphone, or tablet, and even create customized scenes or schedules based on your preferences.
Dual-Functionality
Dual-functionality panel blinds are a clever solution for multi-purpose spaces, such as home offices or guest rooms. They combine two or more types of blinds in one system, such as blackout and sheer blinds or solar and privacy blinds. Dual-functionality panel blinds allow you to switch between different light and privacy levels, depending on your needs and preferences.
Printed Designs
Printed panel blinds are a trendy and creative way to add a personal touch to your windows. They allow you to choose from a wide range of patterns, colors, and images, or even create your own custom design. Printed panel blinds can be made of different materials, such as polyester, cotton, or linen, and can be easily installed and maintained.
Anti-Bacterial and Anti-Microbial Treatments
Anti-bacterial and anti-microbial treatments are a must-have feature for panel blinds in high-moisture or high-traffic areas, such as bathrooms, kitchens, or hospitals. They protect against the growth of bacteria, fungi, or viruses, which can cause allergies, odors, or infections. Anti-bacterial and anti-microbial treatments can be applied to different types of blinds, such as roller, vertical, or panel blinds.
With the latest technological advancements, panel blinds are no longer just a practical necessity but also a stylish and creative expression of your personality and lifestyle.
About Author