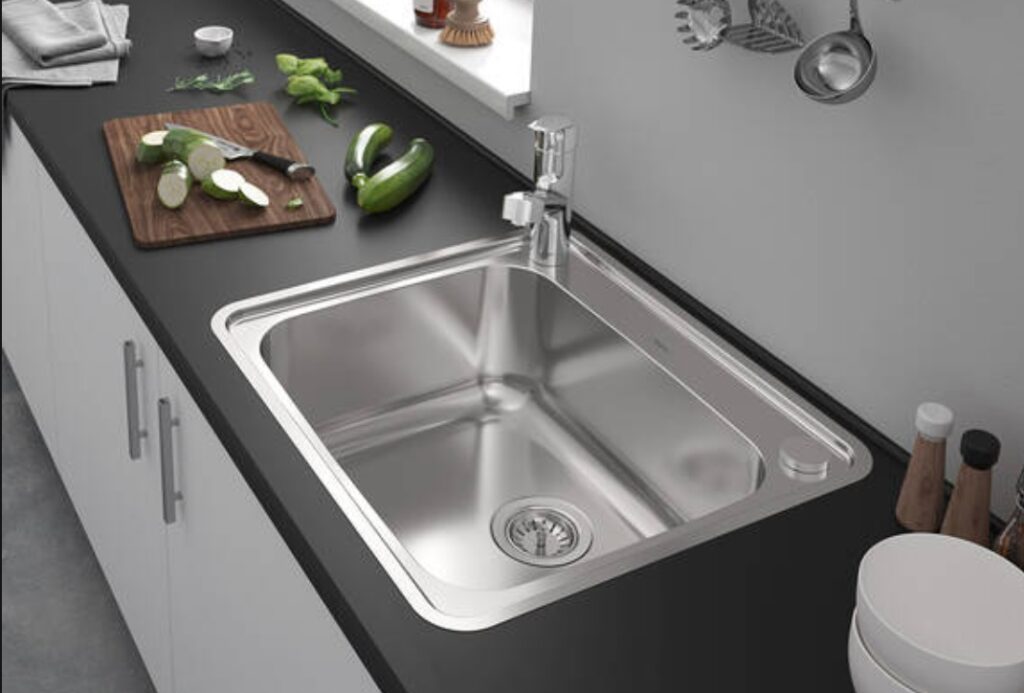 Stainless steel kitchen sinks are an essential component in any commercial kitchen, especially in Michelin-starred restaurants where the pace is relentless, and efficiency is crucial. In the bustling city of Singapore, these sinks have found their way into the heart of many prestigious kitchens, offering durability, functionality, and easy maintenance. This article explores the role and importance of stainless steel kitchen sinks in Singapore's busy Michelin-starred kitchens.
The Importance of Stainless Steel Kitchen Sinks
In the high-pressure environment of a Michelin-starred restaurant, every piece of equipment must perform at its best. Here, stainless steel sinks prove to be an invaluable asset. Their durability and resistance to heat and corrosion make them perfect for withstanding the intense demands of a commercial kitchen.
Moreover, their non-porous surface prevents bacterial growth, ensuring a hygienic workspace. This is vital in any food preparation area, but even more so in Michelin-starred kitchens where hygiene standards are exceptionally high.
Stainless Steel Sinks: A Staple in Commercial Kitchens
Regency's 78 1/2″ 16-Gauge Stainless Steel Three Compartment Sink exemplifies the kind of heavy-duty equipment found in these kitchens. Complete with a drainboard for added workspace, this sink is designed to withstand the rigours of a busy kitchen.
Similarly, the BE LINEA RS15 40.40 sink demonstrates how stainless steel sinks can be adapted for different needs. With a single bowl, undermount installation, and easy clean radius R15 corners, this sink provides a practical and efficient solution for busy kitchens.
Innovations in Kitchen Design: Case Study of Zén Restaurant
While stainless steel remains a popular choice, some Michelin-starred restaurants are exploring innovative alternatives. A notable example is Zén, a three-Michelin-star restaurant in Singapore, which recently refurbished its open kitchen with Dekton Liquid Shell in place of stainless steel1. This demonstrates that while stainless steel sinks are a staple in commercial kitchens, there is room for innovation and customization based on individual requirements and aesthetics.
Conclusion
Whether it's the traditional stainless steel sink or innovative alternatives like Dekton Liquid Shell, the choice of kitchen sink plays a critical role in the functionality and efficiency of Michelin-starred kitchens. As such, selecting the right sink requires careful consideration of factors like durability, hygiene, ease of maintenance, and design. Ultimately, the chosen sink should enhance the kitchen's workflow, withstand the pressures of a busy commercial kitchen, and comply with the high standards of hygiene and cleanliness that define Michelin-starred restaurants.
About Author