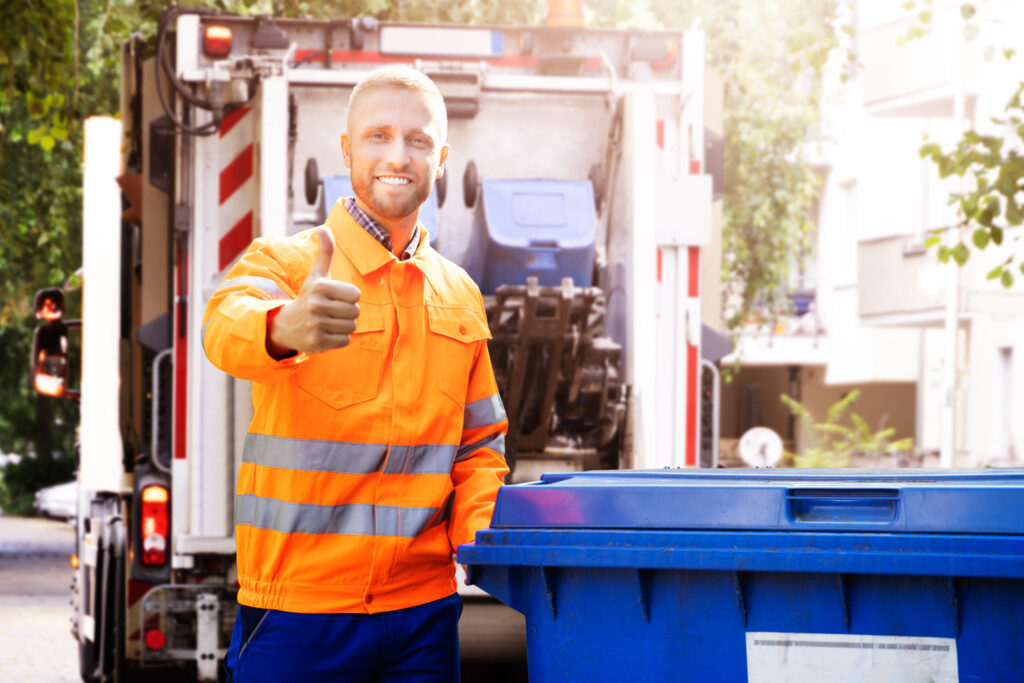 Rubbish removal has undergone several transformations, from dumps to landfills. In this blog post, we'll explore the history of rubbish removal and discuss the various stages it has gone through. We'll also discuss the benefits of recycling and how it has helped reduce the amount of waste in landfills. So read on to learn more about the history of rubbish removal and how it has helped shape how we interact with our waste today.
What is Rubbish Removal?
Rubbish removal is a service that helps you eliminate old and unwanted items from your home. This includes furniture, appliances, and other household items you don't use anymore. It can range from a basic pickup to an entire cleanup of your entire home. The main aim of rubbish removal is to help you declutter your home and make it a healthier living environment for you and your loved ones.
The best way to determine if a particular company is reliable is by reading reviews online or talking to people who have used the service in the past. Look at their experience, the reviews they have received, and the ratings they have been given to find the right company for you.
From Dumps to Landfills
Dumps are landfills created from the disposal of solid waste. They are built in areas where land is scarce and has few regulations. Using ordinary trash as landfill material results in a large volume of waste that needs to be disposed of.
Dumps have been identified by the United States Environmental Protection Agency (EPA) as a significant source of hazardous waste, leading to severe environmental contamination, including soil and groundwater contamination, and even exposure and ingestion risks for the surrounding communities. The dumping of trash into dumps facilitates the spread of disease among communities, as well as promotes the spread of smog and air pollution.
Landfills with poor design and maintenance can cause leakage or migration of waste materials, which may lead to groundwater contamination or surface water pollution.  As a result, dumps threaten public health and safety due to potential exposure to toxic substances such as heavy metals, carcinogens, acid gases, and other contaminants present in household waste.
When Did Waste Disposal Become a Problem?
When waste disposal became a problem for many individuals, it can be attributed to the increasing population and industrialization. The needs of people have increased, while resources such as land are getting scarcer. This has led to a more significant demand for waste disposal services, which in turn is creating many new problems.
The first challenge arises when waste management companies start dumping their waste in improperly managed landfills or illegal dumpsites. These sites can become breeding grounds for germs and bacteria that can cause lung cancer and other respiratory issues.
A second issue is when waste is improperly handled or disposed of in rivers, streams, or lakes. These bodies of water can become polluted with toxins and contaminants, including heavy metals, organic compounds, and microorganisms, that can lead to health issues for people who consume the water.
A final concern is when large amounts of waste are disposed into landfills that aren't properly managed or regulated. These landfills can leak toxic gases or leach chemicals into the soil and groundwater, causing environmental damage to nearby areas.
Early Rubbish Removal Practices
Rubbish removal practices have evolved significantly over the years. While there were once methods of hauling waste using bullocks and carts, today, trash removal is carried out using machinery. The process has also become more efficient and advanced with modern technology. A robot-like machine called a robot-loader can carry up to 2 tons of trash at a time and dump it in the truck's compactor. Furthermore, automated trash compactors can reduce the volume of waste to less than half of what a human operator produces.
Towards the end of the 20th century, technological advancements allowed the creation of portable recycling centres that could be set up anywhere. These centres provide easy access to recycling facilities for people living in urban areas and help them responsibly reduce and manage industrial waste, household and commercial waste. In short, technological advancements have made rubbish removal more efficient and convenient.
Benefits of Modern Rubbish Removal Methods
Well, modern methods of rubbish removal are pretty advanced and efficient. These methods involve several techniques, including waste segregation, recycling, and composting, to help the environment. They ensure no waste material is landfilled, burned, or dumped into the sea.
These techniques reduce the waste that reaches landfills and incinerators, making these methods environmentally friendly. Other benefits of modern rubbish removal include reduced labour costs, increased safety for workers, and flexibility in scheduling. Advanced technology allows these companies to provide high-quality services at a reasonable price.
Challenges Facing the Rubbish Removal Industry
The Rubbish Removal industry has witnessed tremendous growth in recent years as more consumers have become more conscious about the environment and are looking for ways to reduce their carbon footprint. The rise in e-waste and recycling industries has led to an increased demand for waste removal services, one of the fastest-growing industries in the world today.
The main challenges facing the industry are related to infrastructure development and issues related to licensing, manpower requirements, and regulations. The lack of proper infrastructure leads to difficulties in handling large amounts of waste daily. Secondly, a shortage of qualified manpower is another major challenge as most companies struggle to find enough people with the proper skill set and experience.
In addition to these challenges, several regulations must be considered by all companies operating within the industry. Good equipment, such as lifts or forklifts, is recommended when handling large volumes of material. Lastly, proper disposal methods must be followed so that no waste ends up in landfills or pollutes our environment.
Conclusion
As the world becomes increasingly more crowded and resources become scarcer, it is no surprise that people are starting to focus on ways to reduce their waste. In recent years, rubbish removal has emerged as one of the most popular waste reduction strategies. By removing rubbish from our environment, we are not only reducing our carbon footprint but also helping to protect our planet and improve the quality of life for future generations. This article explores the history of rubbish removal, from dumps to landfills, and provides insights into how this vital waste reduction strategy works.
About Author