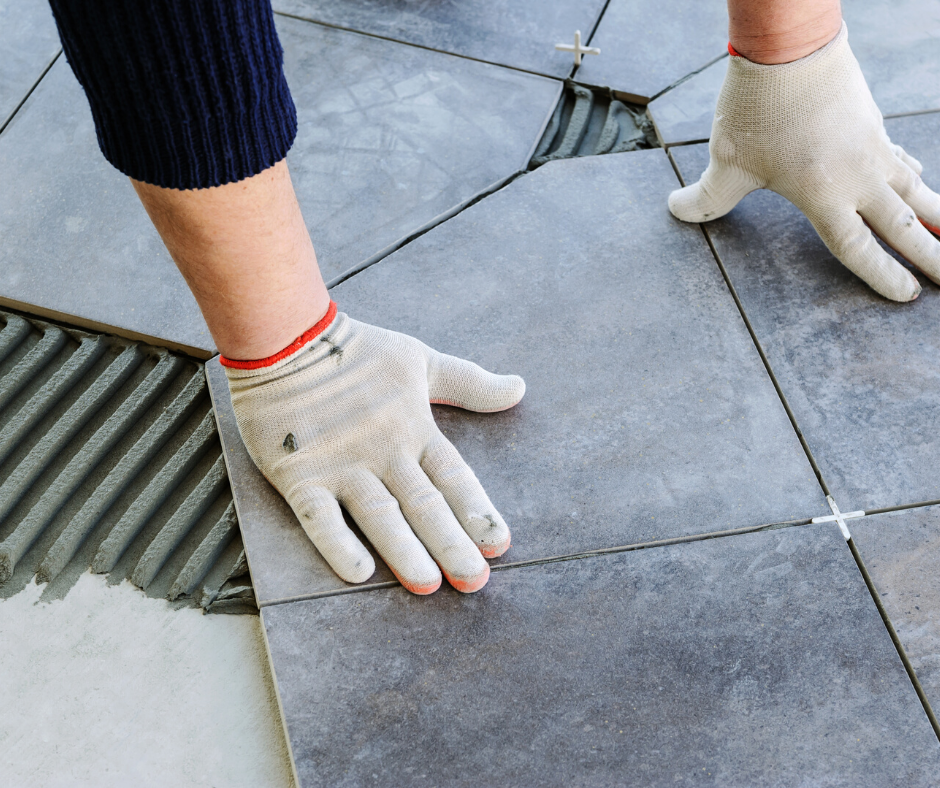 Most people find selecting a tile a tedious task that is insurmountable without the help of an expert or a specialist in that field. 
Although it is always a better and smarter option to consult with your architect or contractor before selecting the pattern of tile for your home or office, it is also wiser to make use of the evolving technology in home designing and select a tile pattern for your floor and walls. 
Companies like Club Ceramic have a particular feature on their website which they call THE VISUALIZER. It enables a potential buyer to mix and match different combinations of tiles and then select the most suitable one from them. 
Also, Club Ceramic tiles are of superior quality and reliability as these sellers have extensive expertise in serving the international market.
However, the sad truth about flooring is that it is an expensive affair that engulfs a better portion of the total budget of a house. But with the advent of new-age companies, it is now possible to select the dream tile for your dream home without burning your pocket. 
Here, let's discuss 5 major things to ponder while selecting tiles for your dream home.
Size is of the essence

– The golden rule while selecting tiles is to consider the size of the room. If it's a big room, go for a pattern with bigger tiles since it would help to make the room look more spacious than it already is. Likewise, for a small room, go for a smaller pattern of tiles in a certain orientation of angle.

Grout color

– The color you choose for the grout is very important. Always choose a color which is complementing the overall layout of the tile pattern. Also, give better thoughts about the mood of the room while selecting the grout.

The glossiness of the tiles

– It is better to select tiles that reflect light for a dark room. Also, well-polished tiles are easier to clean than rough ones.

Anti-slip property

– If you are looking for a stylish kitchen or bathroom without compromising the safety of your family members,  then selecting an anti-slip tile after consulting your contractor is the best option.

Quantity of tile

– Always consult with your contractor before buying the tiles. A contractor alone can give you the exact number of tiles you should buy for your dream home. 
These are some of the crucial things to ponder before buying tiles. Remember to select products from top tile companies like Club Ceramic to help you furnish your dream home with the best tiles in the market.
About Author