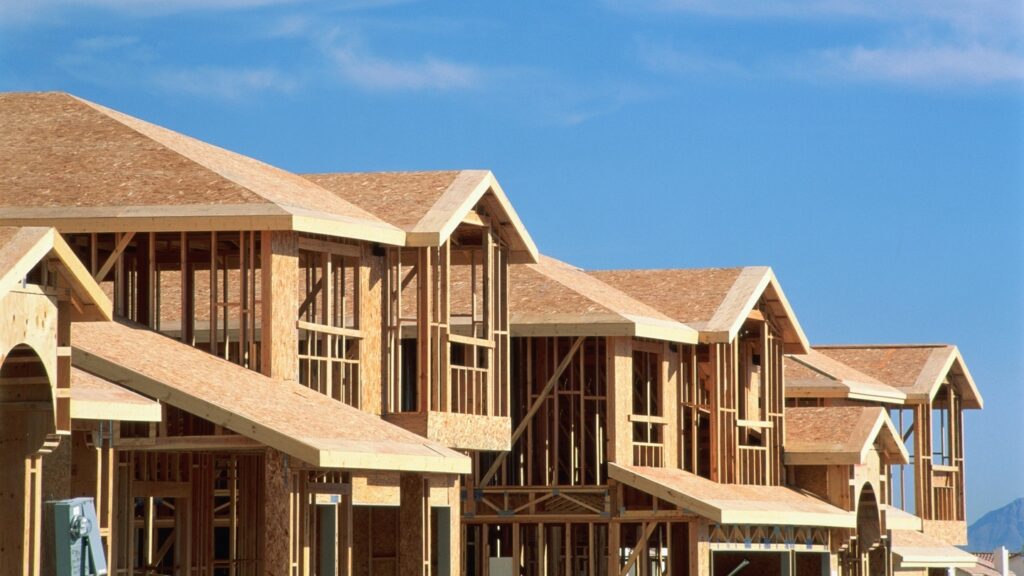 It is wonderful to construct a brand-new home, but you only have one chance to get it right the first time, and if you don't, you will have to live with the repercussions.
Should you go for a traditional double brick house or prefer a timber frame house? This question may come to your mind, when you plan for your new home. Vision Development has its own manufacturing facility for dedicated timber frame panel where the company carry out the majority of its manufacturing works. 
So, now you have one more alternate to choose for your dream home. However, before that, let us compare these two options in this post, so that you can take an informed decision.
Which is more popular?
Over 70% of newly constructed homes are thought to have typical masonry walls. Timber-framed structures are rapidly catching up and growing in popularity.
Which is more durable?
Given that wood is a living material and is more flexible than other building materials, it is prone to rot, warping, and other problems.
This is not to imply that timber is automatically written off, though if you visit your neighbourhood country bar, there is a good possibility that the building's structure is made of wood and that it has likely been there for many years.
Shower cubicles are advised since installing wet rooms in a new timber building might be problematic because it is difficult to control water flow when the building's entire structure is movable.
However, there are criteria that outline certain treatments to guarantee the longevity and ongoing integrity of the wood with regard to the rot issue.
However, masonry walls appear to be more robust. A professionally built timber frame home with adequate insulation should give you the feeling of quality, but perhaps not to the same extent as a masonry wall.
This is because when you knock a masonry wall, you certainly receive a more palpable idea of a solid build. Now, let us try to know what benefit timber frame houses can offer you.
Fast completion times
When compared to a full masonry structure, which can take up to 30 weeks to complete, a wood frame home can be finished in just 14 weeks for a single storey house and 16 weeks for any double storey house.
Minimising the building cost of your new home
As a wood frame weighs far less than a double brick building, large footings are not necessary for S and M class soils. This translates to less time on-site, less administration, fewer on-site amenities, and fewer on-site utilities, as well as less concrete and reinforcing steel.
Increased energy efficiency
Your carbon footprint is decreased when you build a home with a timber frame since the components are less energy-intensive than those used in brick construction.
Building a bigger home
A timber-framed wall is 60% thinner than a double brick wall of the same thickness, significantly increasing your home's usable living space without spending any money.
We hope the above comparison will help you to decide to choose your new home.