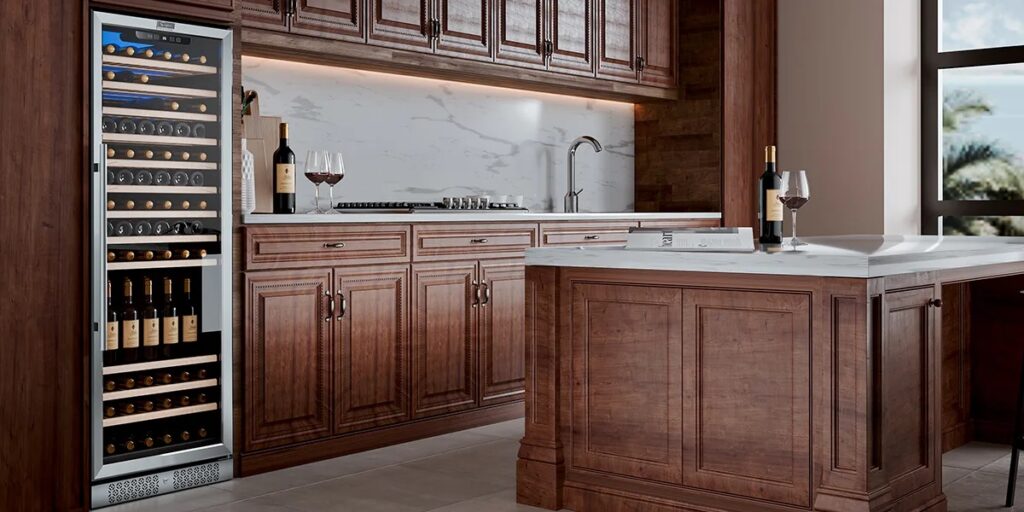 There are a number of reasons why log cabins have recently become more ubiquitous in neighbourhoods across the country but one of the more important is their potential. A garden cabin isn't restricted to storage nor is it solely destined for garden-related activities. In fact, as log cabins become more popular among homeowners, new designs and utilities are being discovered every day.
So, if you're looking for inspiration for your cabin's design, and wanting to make the most of its potential, then we have five interesting designs that might inspire your next renovation.
Home Office
As the call for remote working becomes more commonplace, residents are increasingly in need of a private and professional office space to work from. While some are able to establish such a space within an existing room, others are turning to create an entirely new space in their garden.
Log cabins enable residents to create a professional working space that suits their needs, one that can easily be equipped with the necessary utilities and offers a greater degree of privacy and distance from a central living space, helping residents to separate their professional and private lives more easily.
Cinema Room
For those that love streaming their favourite shows or even playing video games long into the evening, a private entertainment space could be just the thing needed. Log cabins can be designed with comfort in mind, giving residents the ideal space within which to relax. Additionally, they can easily be customised to block out light and noise, allowing for screenings to be totally immersive, without any distraction.
Dining Area
A common criticism of garden spaces is that, with the British climate, there are few opportunities to really make the most of the investment. With log cabins, however, residents are able to create dining areas, those that remain warm and cosy even on cold days and, as such, get regular use out of their outdoor spaces. Outbuildings can also be customised with large doors, allowing residents to dine outdoors during the summer too, while still being sheltered inside a covered space when the sun goes down and the temperatures drop
Private Gym
Instead of burdening your central living spaces with exercise equipment or limiting your routine to the capacity of a spare room, it might be worth creating your own private gym in your garden. With the flexibility of log cabin design, spaces can be created that allows for all types of workouts, from bodyweight exercises to yoga routines, and even weightlifting, promising that you reinforce the floor!
Creative Studio
Another common challenge for homeowners is finding a space that allows for creativity, especially when a chosen craft requires a number of tools or is likely to create a degree of mess. Outbuildings are the ideal remedy, allowing for hobbies and creative pursuits to be enjoyed and contained within a log cabin. Such outdoor spaces also ensure that equipment is stored safely and securely, kept entirely in its own room.
About Author