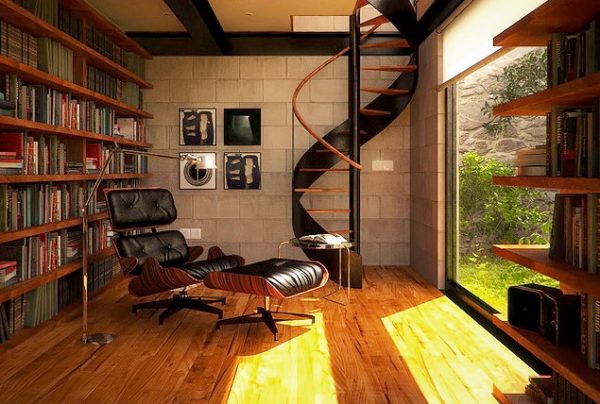 Your pool area is such a fertile ground for the imagination. You can really get creative with it, and decorate it according to your own unique vision. The great news is that you can create magic with the least effort, using simple steps.
Over the course of our years of experience as fibreglass pool installers at [company name], we've seen clients ask for pool décor ideas of different themes. But one theme we get asked about often has to do with books and reading.
So, if you consider yourself a bibliophile or a lifelong reader, you'll love this blog post. Here we share some of the simplest and most effective book-themed and reading-inspired pool area décor ideas that you can implement in your own home. Give them a try and let us know what your masterpiece looks like.
Without further ado, let's open the book and dive right in.
1. Paste some book-themed wall art on the walls and yard fence
If you have concrete walls or wooden fences/boards surrounding your property and around your pool, you can decorate the space with some wall art. These large open spaces are like canvases and you can do a lot with them.
For example, get paintings or prints of your favourite author or wallpaper prints with literary quotes and put them up. You can get a book-themed mural painted on your walls or yard fence if it's possible to do so.
2. Put up book racks around the pool for easy accessibility 
Is there anything more reader-inspired or bookish, when it comes to pool area décor, than book racks filled with books? You can place a couple of racks around the pool and fill them in with your favourite reads and TBRs. These days, you get book racks in different designs. You can choose to select book racks that feel tropical or beachy or fit well with the poolside vibe.
Be sure to decorate the book racks with potted plants that do well around pools, maybe some crystals and even book lamps.
3. Attach book lamps to the deck or any fixtures for some pool reading
Speaking of book lamps, if your pool allows you to sit on the steps or any other added fixture and read, be sure to attach a book lamp there.
Most reading lamps come with a DIY attachable mechanism and are easy to fix on a flat surface. So, if your deck is at a height above the water, you could easily fix a book lamp there. Push a chair or a small table next to it, to hold your books and beverages. Now you can sit in your pool and relax, as you read in the lamplight.
If you have any covers or seating areas within the pool, you can ask the pool builders Gold Coast to build a fixture that can hold your book lamp and where you can read.
4. Library ladder towel holders or clothes dryer
When you swim, you're obviously going to need a place to put your towels or hang up your swimsuit to dry. Why not repurpose a library ladder to do this for you? The great news is that library ladders come in different materials and can range from vintage to contemporary in design.
You can lean up the ladder against a wall of your house or set up the more modern ladders to stand alone. Place potted pool plants on the steps to add some greenery to the pool area.
To make it more book themed, you can tie up bookmarks that have strings sewn/punched into them, to give the ladder a more library vibe. When there's a gentle breeze, the bookmarks will move, making it such an ethereal vision as you swim or rest in the pool.
5. Place a book-themed wall clock to know the time
This is one of the simplest and most affordable pool décor ideas for indoor pools. You will get hundreds of wall clock designs that have an author or a literary character or a quote on the wall face. Some wall clocks will be designed to look like a book, which opens every time the clock completes an hour and rings.
The sky is the limit when purchasing your book-themed wall clock.
6. Lay down a rug/sunbathing mat that is bookish in design 
You might not want to get into the water every time. You may even want to warm yourself and sunbathe for a bit after a swim. To do that, designate a particular spot where you can lay down a rug or mat that is bookish in design.
These days, you get rugs that have literary characters printed on them. Some specialty stores even make rugs that have a story on them which can be read as you lay on them. You can find such rugs or mats targeted at different age groups and suitable for kids and adults.
Even if you don't use it, your tiny tots and pets can use the space to play, while you swim. This will allow you to keep an eye on them when you're in the water.
7. Put your succulents and other small plants in book planters
This is a really beautiful way to decorate the pool area. You get planters that have been made using hollowed-out books, where the plants already come with the book or you can plant your seedlings. If you don't want to spend on the planter, you can always use one of your own books, which you don't read or have outgrown and hollow it out.
It will look so beautiful when you lay these book planters one next to the other, on all sides of the pool. Not only will it be a bookish pool wonderland, but it will be so green and vibrant too.
Call The Fibreglass Pool Company for fibreglass pool installation 
We have years of experience building both indoor and outdoor fibreglass pools. We can estimate your property's space availability and help you design your new pool. We can also help you turn your swimming pool into an outdoor library as well.
Contact us today for more information.
About Author