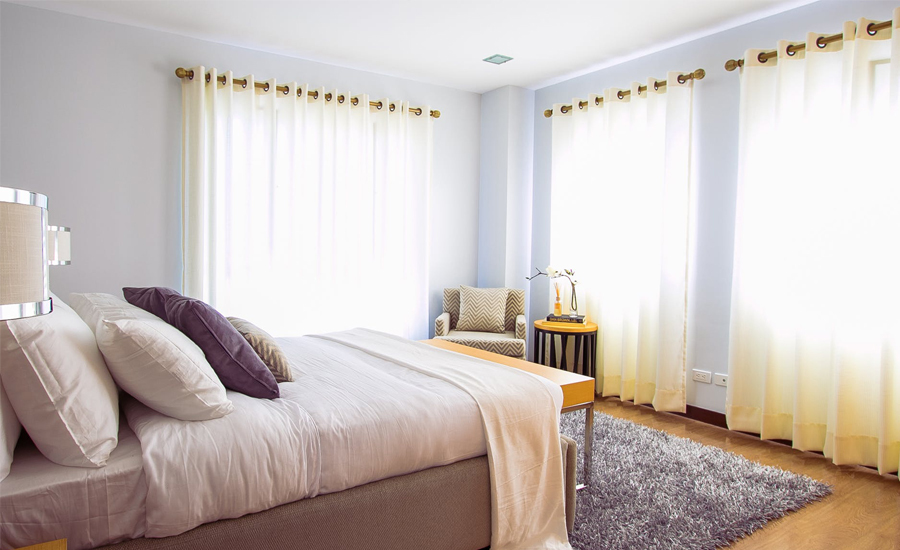 Bedrooms are meant to be cozy and comfortable. Whether your bedroom is traditional or modern, you will find good quality and durable stuff to match your interiors and enhance comfort. If you are looking for your favorite styles without getting confused, worry not. Here we are with a complete guide! We will help you consider the blinds according to your personal preferences and blind style on the market.
With the help of this guide, you will easily choose the right blinds for your bedroom. So let's get started:
Discover room personality:
First of all, it is essential to consider the room's décor, the style of the windows, and the location of the room. All of these elements together make up the personality of the bedroom. To discover the personality of your bedroom, sit on the bed or stand near the door &:
Take a look around your room and write down or audio record the answer to the questions like:
Does your room get direct sunlight?
Some blinds are a good choice for capturing the sunlight than others. If your room faces east and you like to sleep until late on weekends or after the long night shift, you need room-darkening blinds. You can choose from many options available like zebra roller shades, single-cell light filtering blinds, Roman shades, etc.
A number of windows in your room:
Look at all the windows and decide whether you are installing a curtain on one big window or multiple small windows of different shapes and sizes. You can choose two or three different styles of blinds for each type.
Likewise, consider things like interiors or bedrooms, modern or traditional. The room faces the street or not, and so on.
Personal preference:
After considering the first option now, you will have filtered choices. Here you have to consider your personal preference. You can choose the curtains that meet your personality. For instance, people who want complete silence and peace in the room should prefer wood blinds or black-out blinds.
Choose the ideal style of blinds:
Once personal and room preferences have been filtered, it is time to choose the ideal style of blinds from your point of view. When it comes to bedroom blinds, the options/ element of style you have are:
Material:
Now that you decide on materials choose the one according to the climate, interiors, and light-blocking needs. If there is no moisture issue in the room, you can select any material of your choice, like wooden blinds or faux wood.
Color:
Once the material is finalized, you can choose the color of your choice. It is better to choose from neutral hues, diverse patterns, and bold solids. Roman blinds are available in various hues and patterns, so you can choose the one to make your room more attractive. Enhance the look with custom blinds:
Good quality customized blinds can guarantee a cozy and comfortable bedroom. You can add light filtering or black outliners to every style of the blind you pick. The window shades make the room perfectly comfortable when you have a custom fit.
About Author