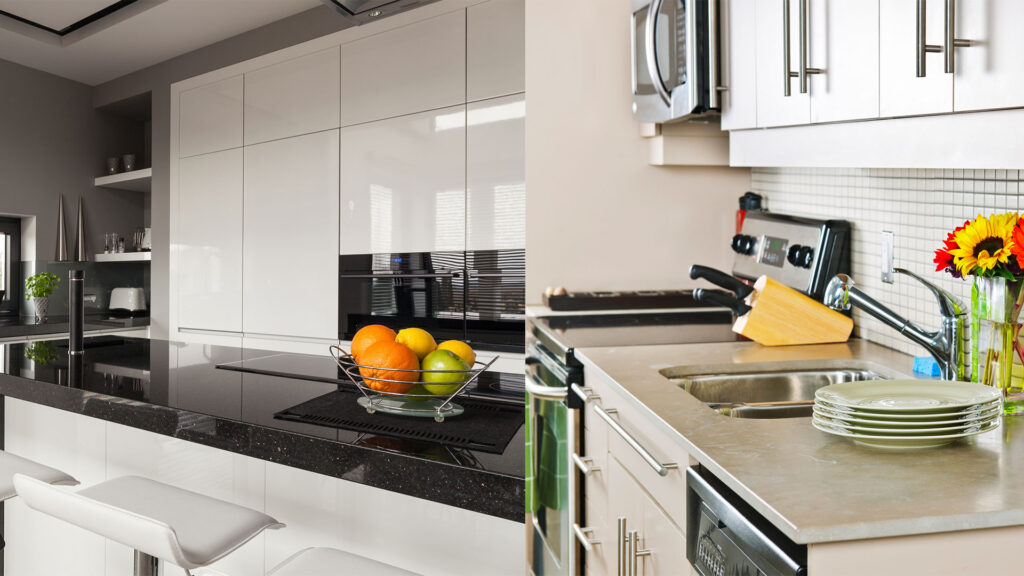 Granite has been a popular choice for quite a long time now and hence, it is easier to grow myths around it. It has been standing the test of time for it has been a favorite material for countertops for decades. But as the myths are spreading, people are becoming reluctant to pick it for their homes. In this article, we are going to address all such myths.
Granite is trendy
There is a vast difference between being trendy and being popular. Trendy implies things to be currently in style and fashion but also equally easy to change. If granite countertops had been considered as a trend, their craze would have fade away after some time. But it has simply evolved with each passing year. These countertops have been a signature style that make your kitchens look sophisticated, which simply implies it does not age. Hence, they are considered to be popular instead of trendy.
Granite is expensive
It is true that granite is expensive but it all depends on the deal you are getting. One would find laminates or tiles as easy alternatives at lesser price, but nothing can suffice the glory and luxury of a granite. This material is actively harvested in multiple quarries around the world owing to its popularity and hence the prices have lowered down now. These are much affordable options when compared to other natural stones. Also, granite is an investment which will pay you good in the longer run.
Granite is high in maintenance
This is absolutely not true in case of granite as it is extremely durable as a countertop material. It is resistant to stains, scratches, heat or even chemicals. Also, it is one of the hardest materials to be used in kitchens. To maintain it in its best form, all you need to do is seal the slabs. The sealants will give you a lifetime warranty against any form of staining with just one single application.
Granite is unsafe for food preparation
Granite when used in countertops is expected to come in contact with food. Hence, it is always pre-tested to ensure they are absolutely safe to use while preparing food and for other daily use. Certain certifications are conducted on the slabs before they are sold out to ensure safety and hygiene.
To avail of the best granite benefits, go only with the Kitchen Wholesalers granite countertops.
About Author