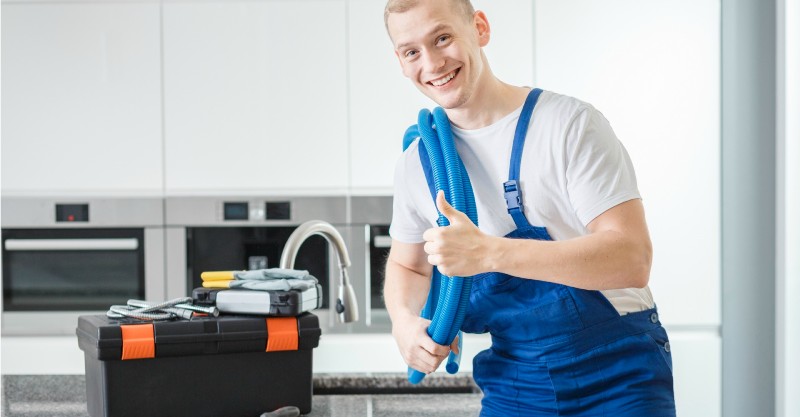 A home's plumbing system is essential, so it's important that every homeowner in Hurstville knows at least one plumber they can call to help fix things should problems arise, or even just for routine maintenance work to keep the whole system running as smoothly as possible. Whether you're a first-time homeowner, or you've owned several properties in your lifetime, you should know not to underestimate the importance of a reliable plumber. 
That said, if you're looking for a new plumbing company or a solo professional plumber to call on, for whatever reason, it's important that you don't forget to verify their credibility. No one wants to pay for work that needs to be done only to find out the one they've paid either did shoddy work or else took the money and did nothing. Here are a few methods you can use. 
Ask for a licence
It doesn't matter how long a plumbing company has been in business; they need a current licence to practice in that area or city. Even if you're dealing with someone whose website says they're the best plumber to service where you live, you can't – and shouldn't! – hire them if they don't have the proper licence. 
Check to see if they're bonded and accredited 
Aside from a licence, you'll want to ensure a plumber is both bonded and accredited. Being accredited means that the proper authorities have recognised their competency and ability to handle plumbing repair work. On top of that, being bonded means that they're confident enough in what they do to guarantee it, and aren't above returning to a job site if the problem wasn't fully addressed.
Pay attention to customer reviews
While it's crucial that you don't compromise when it comes to choosing a licensed, accredited, and bonded plumber, those aren't the only things to pay attention to. Look at the feedback from people who've hired them before, whether it's by word-of-mouth or via online platforms like Yelp. There's no need to worry if you spot a few negative comments, but if most of the feedback you're seeing or hearing is negative, think twice before hiring that particular plumber. 
Think of it this way: it's not enough to work with someone who has the necessary credentials. On top of that, you'll want to find someone with good work ethics who treats clients with respect and can be relied on to answer questions and clarify things when needed. Those, too, are hallmarks of a credible plumber. 
So no matter how skilled a plumber is, if people are complaining about them or their work, it's something worth looking into, even if it means scouting around for another plumber.
In summary, those three are the main ways you can check a plumber's credibility before you decide to work with them, so it's worth spending time verifying which plumbers check all the boxes. So if you're looking for the best plumber in Hurstville and need to narrow your choices, you can visit this page for more information.
About Author