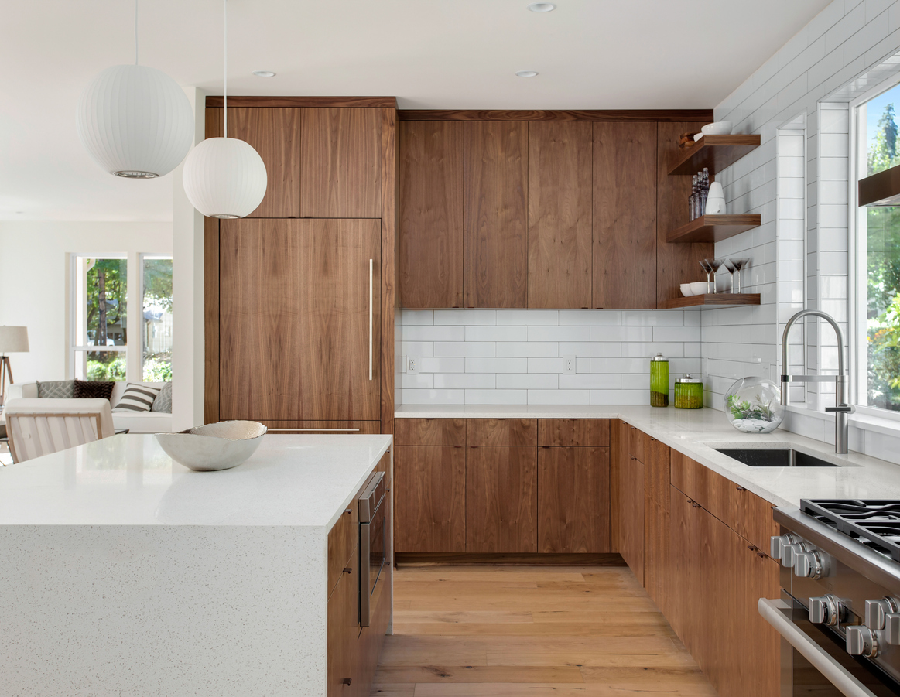 Kitchen cabinets are the main feature of any kitchen. They help in DEcluttering the kitchen. Countless designs and styles of cabinets are viable in market these days. In stocks cabinets are made in regular sizes that can be fit in any kitchen. Some people also prefer semi-customize or fully customize cabinets. You have the option to select the color, size and style of cabinets according to your required them or ongoing tradition. Here we are to help you find the perfect kitchen cabinet for your cooking space.
IN STOCK CABINETS:
Stocked cabinets are fully assembled in standard configurations and sizes. You just have to select and take home with you, nothing additional is required. The options are limited but at affordable rates. They are also very easy to install.
SEMI-CUSTOM CABINETS:
Semi-custom cabinets are usually built on order. They offer a large range of styles and sizes. You cannot take them home on the same day you order because it will take some time to semi customize it according to your requirement.
CUSTOMIZE CABINETS:
Custom made cabinets are open to choose any size or style. You can select a unique piece that becomes the focal point of your kitchen or you can customize a cabinet to hide an ugly wall in your kitchen. They can be made exactly as per your thoughts. You also have options if you want a frameless cabinet or with frame, drawer less or with drawers. Color and finish also depends on your choice.
TYPES OF CABINETS AND CONFIGURATION;
Base cabinet:
Base cabinets are there to support your countertop and offer a lot of storage space.
Corner cabinets look like standard base cabinets. They are available in many designs and styles.
Sink base cabinets are meant to be usedunder the sink. Storage option is available in this type of cabinet and it also features a false drawer.
Wall cabinets:
Different sizes, heights and widths are available in the market when it comes to wall cabinets. They can have single, double or triple doors depending on their width. The height of these cabinets determines the number of shelving.
Corner wall cabinets come in many different styles to the most of your kitchen space. These are the most common cabinets as they give most storage space.
COLORS AND FINISHES:
Color and finish of cabinets is as important as the structure and style of the cabinet. Keep in mind the overall scheme of your kitchen while selecting the color and finish for your kitchen cabinet. Few types of kitchen cabinet finishes are as follows:
Unfinished cabinets are in their natural state without any stain, varnish or paint.
Stained cabinets are the most common choice for kitchens these days. The stain enhances the wood grain and enhances its color.
Painted cabinets are also popular because theycan be customized to enhance your kitchen but they require a little more maintenance. Gloss, semi-gloss or satin finish paint are the most common and practical choices.
About Author