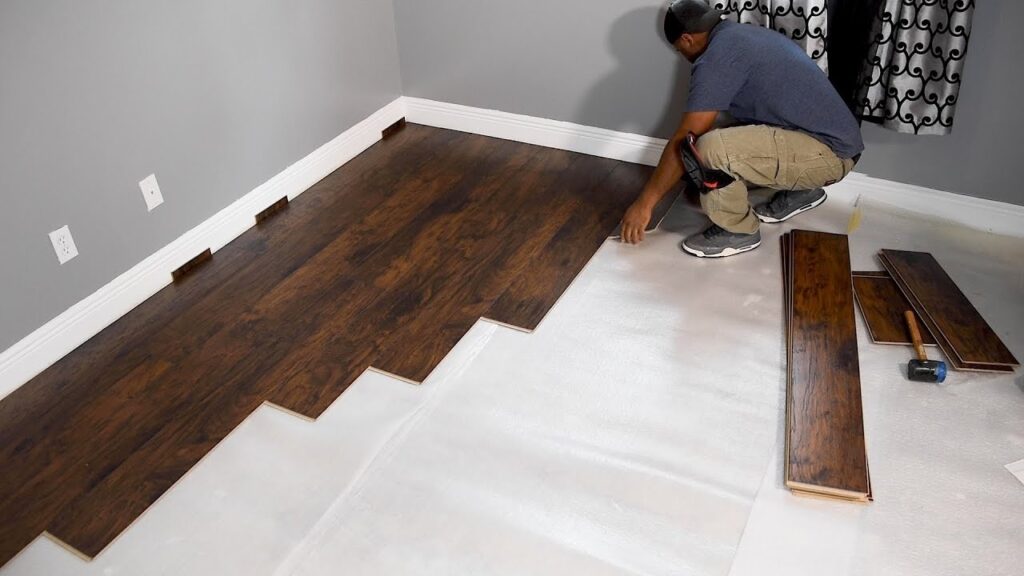 Laminate flooring allow you to have your cake and also eat it. If you want the look of a beautiful tile or hardwood floor, but don't want care or expense, laminate flooring may be exactly what you need. Laminate flooring consists of a balanced layer, a layer of fibreboard and several seals, and thin layers of fibrous material such as paper. An image of a stone tile or a specific hardwood fiber is printed on one of the layers to make it look like the real thing. The top layer is more of a protective film that prevents breakage, so your floors always look fresh. It's like a giant laminated photo of a natural floor attached to your floor.
If you have opted for laminate flooring in your home, you may think that difficult decisions are over. However, the many options available can be many. Here are five things to consider when buying a laminate flooring:
Design of laminate flooring
If you can dream it, you can get it on the floor. Do you dream of the beautiful tile floor you saw on your holiday in Italy? You can have a similar view at home. Do you want to get the look of your grandmother's wooden floor? You can do the same. Once you choose your design, you will want to find a manufacturer that offers many different "photos" on the same floor. There are no two identical boards or tiles on a natural floor and you want the same effect on your laminate floor. The more variations available for your product design, the more likely you are to deceive your neighbors!
High-pressure laminate VS Laminate with the direct printing
The difference between high-pressure laminate (HPL) and direct pressure laminate (DPL) is crucial for the coating. The more layers you have, the better. Multiple layers give you extra protection from the elements – and children! In total, HPL has at least five layers and DPL only three layers. HPL is more expensive, but if you install it in high-traffic areas, it's worth it.
One of the most important ways to find out if a floor is laminate or natural is the sound it can make when you walk on it. Of course, HPL is your choice, because the sound is a factor for you because multiple layers can help mute the sound. You can also get laminate floors with soundproofing layers added to the product.
Installation of laminate flooring
Laminate floors are an excellent choice for do-it-yourselfers because they are easy to install. You can even buy a product with glue already on the edges; just read it to activate the glue. After purchasing the installation kit ($ 25 – $ 500), you can install the laminate floor yourself. Expect a deployment of between 100 and 300 feet per day, depending on the type of product and the number of friends you have!
The reputation of the manufacturer
To ensure that your product meets industry standards, make sure it has the approval mark.
Enjoy the beautiful flooring in your newly-built home!
About Author